Need to clear out some old junk from your home? Look no further than Jettison Junk Clearance Scotland. We're experts in removing all kinds of household junk in Kilsyth
Fast And Hassle-Free Junk Clearances in Kilsyth
If you need junk clearance services in Kilsyth, look no further than our team here at Junk Clearance Scotland! We offer quick and easy solutions to all your junk removal needs. Our experienced professionals will take care of everything for you so that the process is fast, friendly, and hassle-free.
We believe in providing our customers with the best possible junk clearance service, which is why we offer a free quotation and estimate. If you need help or have questions, our friendly customer service team is always on hand to assist you. With our years of experience, you can rest assured that your household junk will be removed safely, efficiently and even recycled or donated to charity when possible.
Need a Junk Clearance In Kilsyth?
When it comes time to clean your home, you may find a lot of old junk cluttering your house or garage. If this is the case, hiring a professional junk clearance company can be a great way to help get rid of everything for you.

There are many signs that indicate you need to get rid of some junk; these are:

Your Kilsyth home feels cluttered and cramped
You can't find things when you need them
You trip over things often
You're embarrassed to have people over because of the mess
You don't use certain rooms in your house because they're too full of junk

If these sounds are familiar, it's time for a serious declutter. We can help you get rid of everything you don't need to finally have the tidy Kilsyth home you've always wanted.

Combined years of industry experience
Junk Removal Services In Kilsyth
Junk Waste Disposal Kilsyth – Same Day Service (In many cases)
Junk Clearance Scotland offers customers throughout Kilsyth a hassle-free way to eliminate large, unwanted items. Whether you're clearing out the garage or removing an old piece of furniture, we can help. We'll come to your home or business and remove the item for you, so you don't have to worry about it.
We're experienced in removing all kinds of domestic and commercial junk items, including:
Furniture (Sofa, Old Furniture, Beds and Mattresses)
Appliances (Fridges, Washing Machines, Large Cookers)
Electronics (TVs, Sound Systems, Stair Lifts)
Yard waste (Builders waste, Old Bathrooms and Kitchens)
We also offer a rubbish and junk removal uplift service for smaller items for customers in the Kilsyth area. We can clear out your entire house or remove all types of waste individually during an allocated time slot booking. We like to think of ourselves as a great cost-effective skip hire alternative to skip hire. (and in many cases cheaper then a skip)
Meet The Team
We enjoy nothing better than taking on a project or challenge other companies might shy away from. We're a 'think on your feet & out of the box' kind of team and we'll always come up with a solution for our clients, albeit this might take a bit of head-scratching.

Ross Martin
Ross has many years of experience in the waste management industry having set up and successfully run a similar company over the past 14 years. After developing that business as far as was possible and feeling the general waste market had become too cluttered, Ross decided to put his experience, enthusiasm and innovation to good use and started Jettison – A fresh new business model totally focused on a target market and committed to delivering excellence and personal service at all times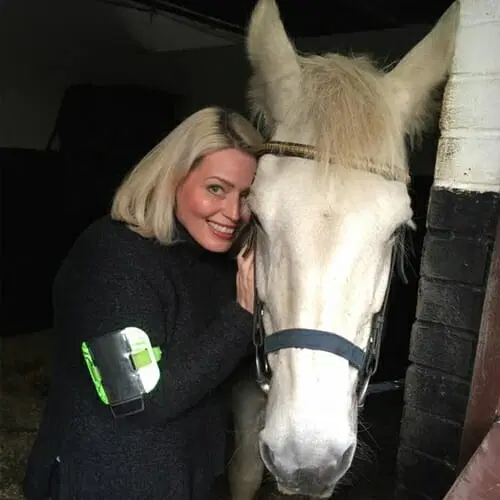 Tracy McCallum
Tracey has worked with Ross & Dave for several years and as well as keeping them in check, she looks after HR and Jettison's customers too. If there's anything you need, just give her a call or drop her a line. Outside of work, Tracey is a volunteer Riding Instructor at Riding for the Disabled, dog lover, cook and keen traveller –so much so she's known affectionately to her colleagues as Judith Chalmers.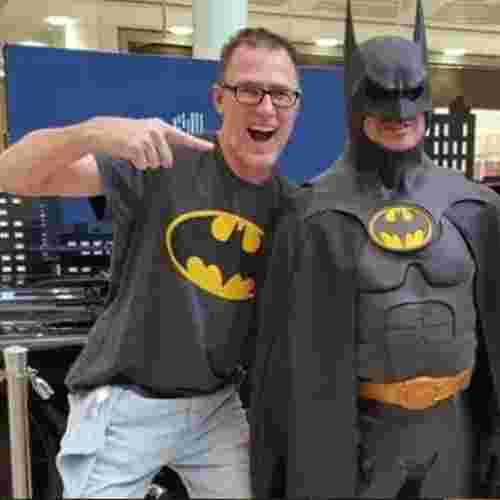 Dave Gordon
Dave has years of experience in the waste management industry working in both North America and Scotland. He's the guy that looks after all the staff training, the maintenance of our vehicles and sorts the logistics for every job. Dave will ensure the truck teams are fully briefed before they arrive with you – ensuring a slick, professional service. If you've got a problem, he'll have a solution. When he's not got his hands full juggling schedules, Dave is a keen martial arts enthusiast –even honing his skills in Japan.
Some More Information About Kilsyth
Kilsyth is a town located in North Lanarkshire, in the west central Lowlands of Scotland. As of 2021, the estimated population of Kilsyth is around 10,000 people. Kilsyth covers an area of approximately 1.5 square miles (3.9 square kilometres).

As for its history, Kilsyth has a long history, with evidence of human settlement dating back to the Bronze Age. The town grew during the medieval period, with its location on the route between Glasgow and Stirling making it an important centre for trade and commerce. Kilsyth was also a center for the weaving industry during the 18th and 19th centuries, and the town continued to grow throughout the 20th century.

As for the locations nearest to Kilsyth, here are the 10 closest locations and the distances and driving times from Kilsyth:

Cumbernauld – 5.6 miles, 14 minutes
Kirkintilloch – 6.4 miles, 16 minutes
Twechar – 6.6 miles, 15 minutes
Lennoxtown – 6.9 miles, 17 minutes
Milton of Campsie – 7.2 miles, 19 minutes
Bishopbriggs – 9.3 miles, 21 minutes
Stepps – 9.9 miles, 21 minutes
Coatbridge – 10.3 miles, 24 minutes
Chryston – 10.6 miles, 23 minutes
Glasgow – 12.3 miles, 26 minutes
Get Your Rubbish Cleared In No Time At All
Waste Removal Services – As part of our commitment to keeping Kilsyth clean, we offer a comprehensive junk clearance service. We'll take away any unwanted items from your home or office, including furniture, appliances, electronics, and more.

Our team of experienced professionals will ensure that your junk is disposed of safely and responsibly. We're also able to recycle certain items, so you can rest assured that your rubbish will be dealt with in an eco-friendly way. If you're looking for a hassle-free way to get rid of your junk, then Junk Clearance Scotland is the perfect solution. We cover all of central Scotland, give us a call and to be sure if we don't cover that area we could certainly recommend a company that can.

Discreet and Professional
We understand that having an unattended house clearance in Kilsyth can be a sensitive and emotional time. Our team is highly trained and experienced in clearances with discretion and the utmost professionalism.

Safe and Reliable
Safety is our top priority. We are proud to provide our customers with hassle free junk and rubbish removal service that they can rely on us to keep their homes and families safe.

Flexible Scheduling
Always in uniform, our team is available anytime with your convenience in mind. We understand that you may have a busy schedule, so we offer flexible scheduling to accommodate your needs.

Competitive Pricing
We offer competitive pricing for any type of waste clearnce in Kilsyth, making sure that you can get the best value for your money. For every job, large or small, we put our heart into it to get the job done right.

Contact Us
Are you in need of an office clearance? Junk Clearance Scotland in Kilsyth, SCO, is here to help! We are a professional office clearance company that can care for all your junk removal needs. We also offer office and junk clearance services. If you need help clearing out your home or office, then we're here for you! Call us today at 0333 880 6800 or visit our website to learn more about our services!