How to make money out of rubbish
Introduction to Making Money from Rubbish It may sound strange, but making money from rubbish is an incredibly lucrative opportunity! With people becoming increasingly conscious of the environment, there are tons of innovative ways to turn trash into treasure. One way to do this is through recycling. Collect recyclable materials like paper, plastic, glass and…
Introduction to Making Money from Rubbish
It may sound strange, but making money from rubbish is an incredibly lucrative opportunity! With people becoming increasingly conscious of the environment, there are tons of innovative ways to turn trash into treasure.
One way to do this is through recycling. Collect recyclable materials like paper, plastic, glass and metal, and sell them to recycling centers or manufacturers. Not only is it good for the environment, but it's profitable, too!
Upcycling is another great way to go. Instead of throwing away old or broken items, repurpose them into something of higher value. Think: wooden pallets turned into furniture, or discarded clothes becoming trendy fashion pieces. Sell these upcycled creations on platforms like Etsy or at local markets.
Waste-to-energy projects provide yet another chance to make money from rubbish. Anaerobic digestion and incineration technologies can convert organic waste into biogas or electricity. Invest in such facilities or sell organic waste materials to energy companies.
A Pro Tip: Start small. Identify a specific niche within the recycling or upcycling industry that aligns with your interests and skills. This will help you stand out in the market and increase your chances of success.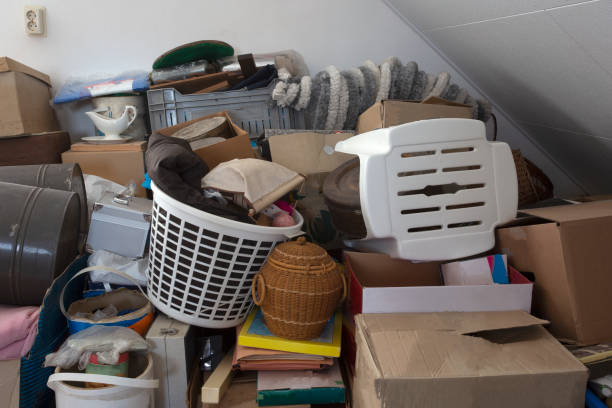 Identifying Valuable Rubbish Items
The search for valuable rubbish items can be highly profitable for those with an eye for hidden gems. Turning trash into a source of income is possible when recognizing the value of discarded items. Here are four tips to consider:
Rarity: Seek out items that are scarce or hard to find. These unique pieces often hold greater worth due to their scarcity.
Condition: Note the item's condition. Well-preserved rubbish items can fetch a higher price.
Historical significance: Check for any historical importance. Collectors and enthusiasts may pay more for relics from the past.
Market demand: Research what types of items are in high demand. Rubbish items that align with popular trends can bring better returns.
Moreover, one can repurpose or upcycle certain rubbish items for additional profit. With some creativity and craftsmanship, trash can become treasure! These creations may have special appeal and command higher prices.
Interestingly, identifying valuable rubbish has a fascinating history. In ancient times, people often scavenged waste disposal areas for goods that could still be used. Today, it is a specialized field with dedicated collectors and businesses involved. The market for such items is also more global, with online platforms facilitating sales and trades.
Identifying valuable rubbish takes knowledge and intuition. One must observe market trends to benefit from the potential within everyday waste. Remarkably, something deemed worthless to one person can be valuable to another – proving that money can be made from rubbish! So don't let the cash go to waste – there's a fortune to be found in trash!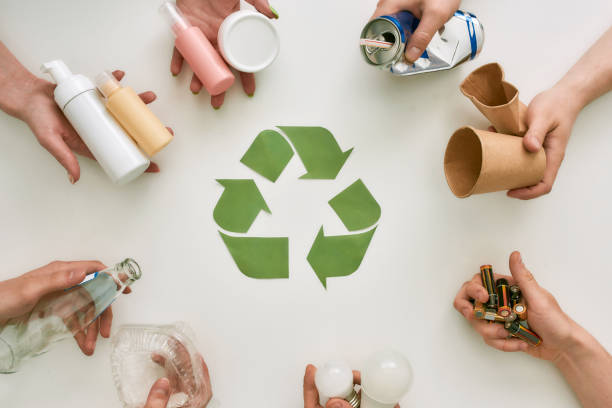 Starting a Profitable Recycling Business
Identify target market & types of recyclables: Research demand for different recyclable materials in the area.
Source reliable suppliers: Build relationships with local businesses, manufacturers, and waste management facilities.
Invest in proper equipment & infrastructure: Invest in machinery, containers, and transportation vehicles.
Create a marketing strategy: Develop a marketing plan to promote services & attract customers. Offer competitive prices, partner with local organizations, or use effective advertising techniques.
Innovate or explore niche markets to differentiate from competitors.
Adopt unique strategies such as crowdsourcing collection programs or creating value-added products from recycled materials.
TerraCycle is a great example of a profitable recycling business. Founded in 2001, now it specializes in collecting hard-to-recycle waste. Through partnerships with major brands, TerraCycle has built an empire out of rubbish while promoting sustainability.
Upcycle your junk for profit with creative ideas that would make Marie Kondo smile.
Creative Upcycling Ideas for Profit
You can turn rubbish into profit. Get creative and resourceful! Here are some upcycling ideas to make money:
Revamp old furniture: Paint them up in bright colors or reupholster them with cool fabrics. These revived pieces can be sold for a good price.
Make jewelry from throwaways: Gather broken glass, buttons & metal scraps and craft them into necklaces, earrings & bracelets. These eco-friendly items have a great demand.
Decorative items from packaging: Upcycle cardboard, plastic bottles & tin cans to make storage containers, plant pots & wall hangings. These are in vogue with environment-lovers.
Old clothes into fashion statements: Alter the silhouette or add embellishments & patchwork patterns to outdated garments. These unique pieces can attract fashion-freaks.
Wine corks into functional objects: Collect used wine corks & create coasters, bulletin boards & keychains. These small items can be sold as souvenirs or gifts.
Establish an online presence & collaborate with local boutiques & cafes. Share captivating visuals & product descriptions to generate more interest & sales. Now, it's time to clean up the profits!
Maximizing Profitability through Waste Management Strategies
Businesses can lower their operational costs and even gain extra income streams by using waste management strategies. Recycling materials can save up to £10,000. Composting provides affordable agri-needs and saves £5,000. Energy recovery can convert waste into energy sources like electricity or heat, with an estimated savings of £15,000. Waste minimization by using new methods can save up to £8,000.
Other unique strategies to maximize profits are repurposing discarded products or components. This reduces environmental impact and creates new revenue streams.
An inspiring example is a small bakery in Manchester. They used food waste as a resource, transforming leftover bread into breadcrumbs and croutons. This increased their profitability and enhanced their eco-friendly reputation.
Waste management is more than just traditional profit-maximization. It can create a sustainable future and unlock opportunities for increased prosperity. It is about recognizing the value of waste and finding inventive ways to use it.