Is it illegal to take rubbish from a skip
Introduction to the topic Skip-diving is a tricky business! Is taking rubbish from a skip legal? Let's explore the laws on the matter. Ownership and trespassing are key issues, here. Usually, once something has been chucked in a skip, it's owned by the waste disposal company. Removing items without permission? That's considered theft. Plus, entering…
Introduction to the topic
Skip-diving is a tricky business! Is taking rubbish from a skip legal? Let's explore the laws on the matter.
Ownership and trespassing are key issues, here. Usually, once something has been chucked in a skip, it's owned by the waste disposal company. Removing items without permission? That's considered theft. Plus, entering private property without consent to access the skip? Trespassing.
The Guardian reported a case of someone being fined for taking wood and laminates from a skip outside a shop renovation site. So, there you have it – the consequences of helping yourself to discarded items can lead to legal trouble.
Understanding the legal aspects
Before you dive into skip diving, consider if you're ready to commit to a life of hoarding or if you actually prefer freedom…and cleanliness.
Ownership rights can come into play when it comes to taking items from a skip. Anything in a skip is generally considered to be abandoned property, however that doesn't give you permission to take it.
Trespassing laws must be respected too. If you enter someone else's property or skip without permission, you could be trespassing.
Theft may also be an issue. Taking items from a skip without permission could constitute theft if the owner has a legal interest in the discarded items.
Environmental regulations must also be complied with. Some items in skips may be subject to specific laws and regulations, such as hazardous waste disposal requirements.
Local councils may have their own rules too, so it's worth checking with them for extra clarity.
There have been cases of individuals facing legal consequences for taking rubbish from skips. As an example, in 2019 a man was fined for removing plants from a skip outside a garden center. This illustrates how important it is to understand the legal implications before taking anything from a skip.
To conclude, understanding the legal aspects of taking rubbish from a skip involves considering ownership rights, trespassing laws, theft implications, and environmental regulations. Being aware of these factors can help individuals stay on the right side of the law while engaging in such activities.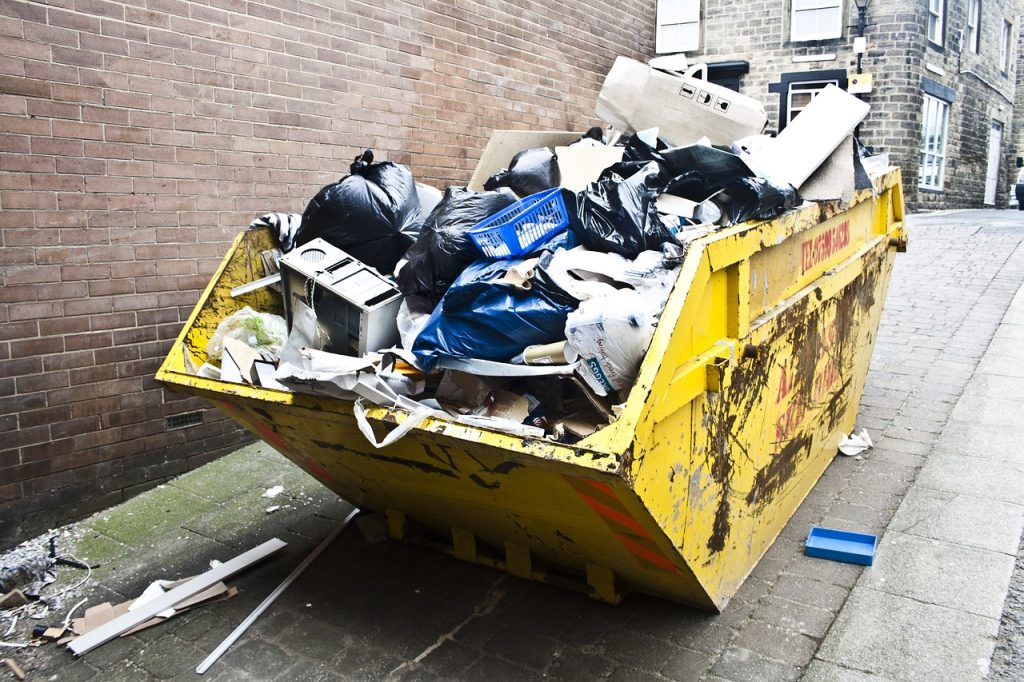 Factors to consider before taking rubbish from a skip
Be mindful of details! Something may look discarded, but still be someone's property. Plus, rummaging through skips can be risky – falling debris or unstable structures. So, respect others' rights and prioritize safety. This way, you can avoid legal issues and contribute to a peaceful community – all while staying safe. Don't forget: one man's trash is not only a treasure, but sometimes a legal quandary.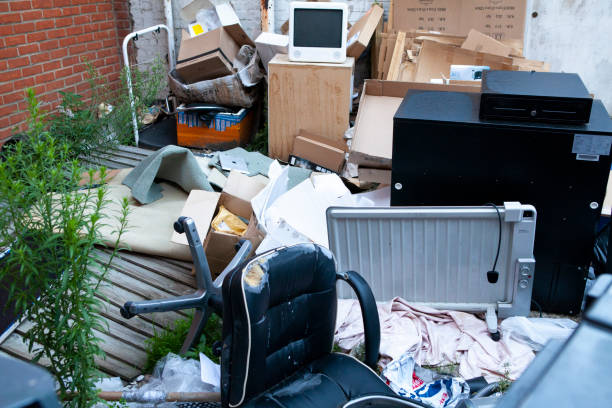 Advice for skip divers and individuals interested in reusing discarded items
Skip diving, or taking items from skips, is not illegal. However, there are some guidelines to follow. Here's some advice:
Respect Private Property: Don't trespass on private property. Stick to public areas or get permission.
Be Safe: Wear protective gear like gloves and boots. This helps avoid sharp objects or broken glass.
Follow Local Regulations: Know your local council's waste disposal and recycling rules. Some places have rules for taking items from skips.
Handle Items Responsibly: Check items before taking them from skips. Avoid taking anything that could be a health or safety risk, like un-tested electronic devices.
Skip diving can help reduce waste and promote sustainability. People can give discarded items a second life, instead of them ending up in landfills.
In the early 1900s, during the Great Depression in the UK, skip diving was common. People used skips to find food, clothing, and other essentials. This shows how desperate people were, but also their resourcefulness and resilience.
If you want to try skip diving, remember to respect property, prioritize safety, follow regulations, and handle items responsibly. You can explore this form of recycling while helping the environment. One person's rubbish is another person's treasure—happy skip diving!
Conclusion
Taking items from a skip may not be illegal, but it's important to think about certain things.
Figure out who owns the skip. If it belongs to someone or a business, taking stuff without permission might be theft and accessing confidential info could break data protection laws. Respect others' property rights when considering taking items from a skip.
Check local regulations too. Some areas have rules about disposing and collecting waste, which might stop people from taking things from skips. Familiarize yourself with local laws before doing anything.
Remember, even if taking items is legal in some cases, it's not always ethical or okay. Doing it without good reason can have bad outcomes for people and communities.
Think carefully before taking rubbish from a skip. It might seem useful or eco-friendly, but weigh up the legal and ethical implications first. Respect others' property and follow local rules over personal benefit or convenience.
Get legal advice or ask waste management authorities to make sure you're doing everything legally and don't do anything that could cause harm or trouble.
By considering all of this and acting responsibly, people can answer the question of whether taking stuff from skips is legal and okay, while avoiding legal issues and not impacting others negatively.