Is it illegal to put rubbish in someones skip
Introduction Rubbish disposal is a concern for all of us. Using someone else's skip may seem like a convenient option, but it's illegal. Skips are legally private property. So, putting your rubbish in someone else's skip without permission is considered trespassing and an infringement of their rights. Local authorities have regulations to manage waste disposal…
Introduction
Rubbish disposal is a concern for all of us. Using someone else's skip may seem like a convenient option, but it's illegal. Skips are legally private property. So, putting your rubbish in someone else's skip without permission is considered trespassing and an infringement of their rights.
Local authorities have regulations to manage waste disposal properly. These regulations require permits and licenses for skip usage. Bypassing these rules is against the law and harms efforts to keep the environment clean.
There have been many cases of people facing legal consequences for using skips without permission. This serves as a reminder that disregarding someone's property rights can lead to serious repercussions. It's better to hire your own skip or use local waste management services instead of doing something illegal.
Skip ownership can be tricky, so remember: breaking up is hard to 'dump'!
Understanding Skip Ownership and Usage
Skip ownership and usage is critical to staying compliant with the law. Here, the details of skip ownership and usage are explored.
Ownership:
Skip owners are responsible for their contents and disposal.
Unauthorized dumping can have legal repercussions.
Permitted Usage:
Skip usage is restricted to the owner or authorized people.
Non-owner usage requires permission from the owner.
Unwanted Rubbish:
Dumping rubbish without consent in another's skip is unlawful.
Violators can be fined or even face criminal charges.
Call-to-action:
Don't be ignorant! Learn about skip ownership laws to steer clear of legal trouble. Dispose of your trash properly and get authorization before using someone else's skip. Stay informed, stay compliant. Don't risk it – using a banana peel as an airbag is smarter than dumping your trash in another's skip without permission!
Legal Implications of Putting Rubbish in Someone's Skip
Putting rubbish in someone's skip without permission can have legal implications. It's important to understand these consequences to avoid any possible issues.
Legal Implications of Putting Rubbish in Someone's Skip:
| Legal Implications | Status |
| --- | --- |
| 1. Trespassing | Considered as trespassing, using someone else's property |
| 2. Theft | Advantage of someone else's skip without consent? That's theft! |
| 3. Environmental Offences | Disposing waste unlawfully leads to law violations |
| 4. Civil Liability | You may be held liable for any damage or injury caused by the rubbish |
Apart from these legal implications, know that putting rubbish in someone's skip without permission can cause relationship problems and conflict with neighbors or the skip owner.
Always opt for proper disposal methods and get necessary approvals. This helps to keep a peaceful environment and dodge any unwelcome legal issues.
Remember, respecting other people's properties and following waste management rules not only protects you legally but also creates a cleaner, more sustainable society for everyone. Don't risk it – be responsible when getting rid of your waste.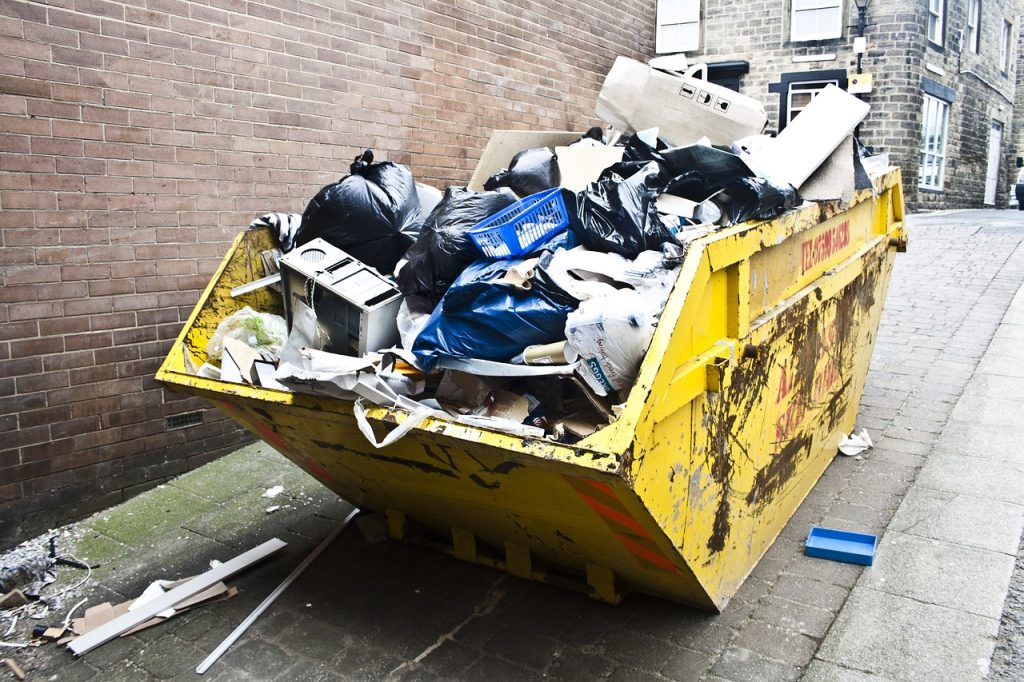 The Consequences of Illegally Depositing Rubbish in a Skip
Illegally depositing rubbish in someone's skip is a no-no. It is illegal and can result in legal action, fines, or penalties. Plus, it stops others from disposing of their waste properly. It can cause overflow and health hazards. It also disregards responsible waste management and contributes to environmental degradation.
A reminder of the impacts of illegally depositing rubbish happened in a small town. A resident placed hazardous materials in someone else's skip without their knowledge. This led to contamination and posed serious health risks. It resulted in legal consequences and drew attention to the importance of handling waste responsibly.
Don't do it! Do the right thing and handle your waste legally.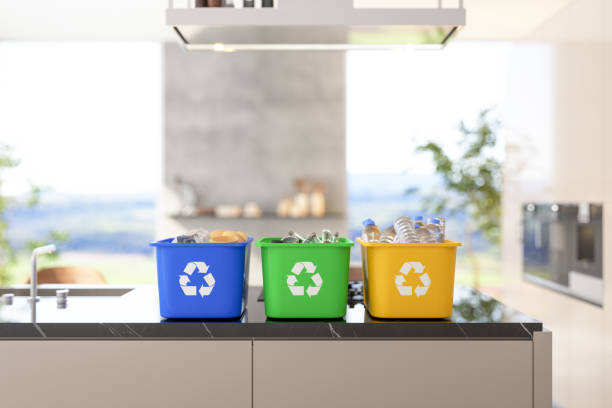 How to Legally Dispose of Rubbish
If you're thinking of getting into skip-sabotage, think again! It's an illegal path that could lead to hefty fines and jail time. Here's how to properly dispose of your refuse and make a positive impact:
Sort your waste: Separate recyclables, non-recyclables, hazardous materials and organic waste.
Recycle: Look for local recycling centers that accept different materials like paper, plastic, glass and metal.
Council collection services: Follow the guidelines set out by your local council on what type of waste goes in which bin.
Bulky item collections: If you have large items like furniture or appliances, schedule a bulky item collection with your council or a private waste management service.
Hazardous materials disposal: Batteries, chemicals and electronics require special handling. Research drop-off points or collection events organized by authorities.
Private waste managers: For extra help with bulky or hazardous waste, contact a reputable private waste management company.
Don't forget that illegal dumping carries serious penalties. Follow the steps above and you'll not only stay out of trouble, but you'll be helping to create a cleaner, healthier environment for us all. So, take action now! Stay informed about rubbish disposal regulations in your area and make a difference!
Conclusion
Putting rubbish in someone's skip without their permission is a no-no. It is illegal and can be classed as fly tipping. Skips are usually owned or hired by people or businesses for specific projects, such as construction or renovation. The responsibility of disposing of waste in a skip lies with the owner or the person who hired it.
Fly tipping is not only illegal but also damaging to the environment and poses health risks. In the UK, it is a serious offense which can result in fines of up to £50,000 or even prison time. Local authorities have regulations in place to prevent this.
We must respect others' property and the environment. To get rid of waste, use the appropriate channels like local recycling centers or waste collection services. Doing so helps us maintain cleanliness, preserve nature, and avoid legal trouble.
Taking shortcuts in waste disposal can have lasting effects on individuals and communities. Let's all do our part in keeping our surroundings clean and sustainable. Follow legal guidelines and promote responsible waste management. Together, we can create a healthier and more livable environment.